Music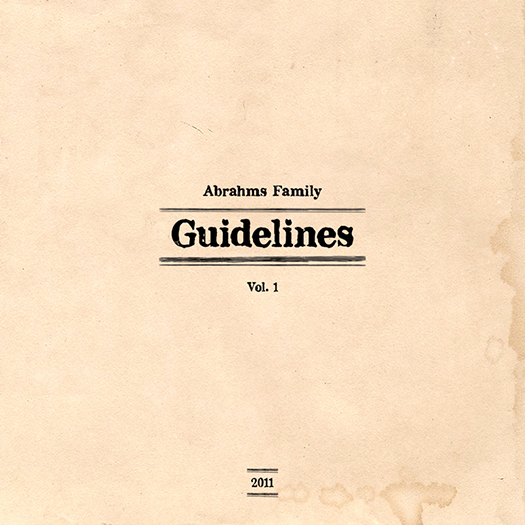 Guidelines
In

The Clarifier

The Abuse of Life

Baudschemia

Apocalypse

Snowland

Copia

Love

Out

Music by Abrahms Family (1–9) and Kfir Peretz (4).
Lyrics by Michael Krol (2–9), Gennady Birenberg (2, 3,5–9) and Omri Plotnik (4).
Release date: 25 February 2011.
Recorded by
Gennady Birenberg
vocals, guitar (8), backing vocals
Igor Khait
keyboards
Omri Plotnik
drums, backing vocals (7), speech (4)
Stas Sergienko
guitar
Sasha Mescheriakov
bass, backing vocals (4)
Sound Production
Igor Khait
Recorded at
Beit Dany studios, Petah Tikva, Israel, between March 2009 and December 2010.